We are a beautiful and magical garden centre, plant shop and florist in SW London
OPEN ACROSS THE JUBILEE WEEKEND! Monday: closed; Tuesday to Saturday 10-5:30; Sunday : 11 – 5:30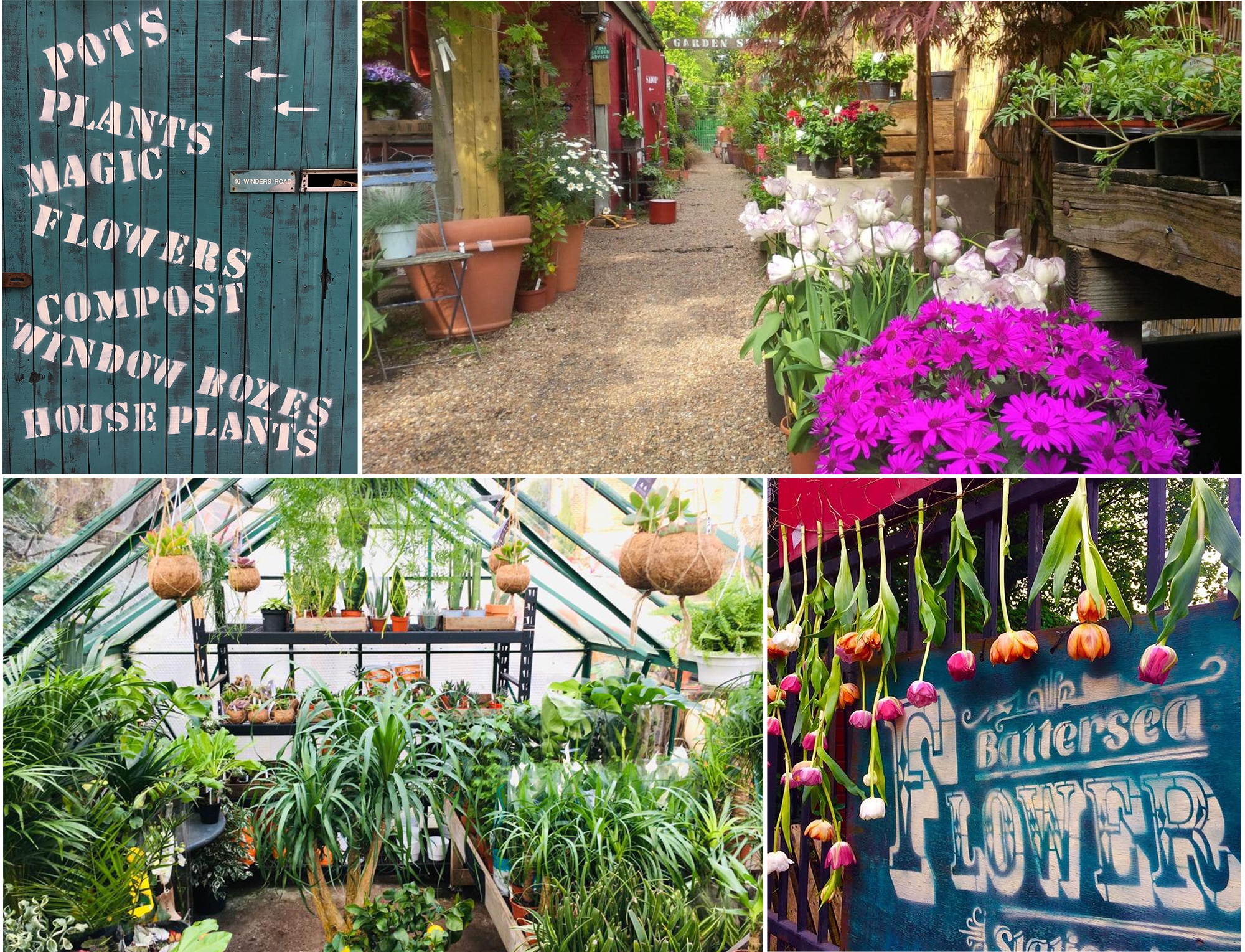 We have a lovely selection of fresh flowers in store every day (and that changes every day). We also offer 2 special weekly hand-tied bouquets – that change every week – available in store – or to order online for local delivery.
We have 2 big greenhouses here at Battersea Flower Station bursting with houseplants – from tall ficus to teeny cactus. We always try and have some favourites – spider plants, venus fly traps, cheese plants, a huge selection of cactus and other succulents, plus all kinds of lush greenery for your home, with a big selection of indoor pots – pick your plant, pick your pot – or if you want a bundle sent home or to a friend, choose here for local delivery.
We have all kinds of plants for your garden or balcony – visit our friendly team and we can help you work out what's best for your space. We always try and have olive trees, lemon trees, strawberry trees, screening plants, seasonal flowering plants and everything in between.
We have all sizes of compost in store, plus the ability to buy compost by the scoop, if you only need a little bit. Otherwise, you can order from a small online section here.
Instagram: @batterseaflowerstation
This error message is only visible to WordPress admins
There has been a problem with your Instagram Feed.